KREEDO e.K.
Kastellstr. 14
60439 Frankfurt/ M.
Germany

Contact:
phone: +49 (0)69 57000547
fax: +49 (0)69 57000548
email: support@kreedo.de
https://www.kreedo.de

company owner: Mrs.Christel Krebs
register court: Amtsgericht Frankfurt
register no. HRA 49475
VAT identification number according to § 27a of Value Added Tax Act: DE310313248

European Commission platform for online dispute resolution: http://ec.europa.eu/consumers/odr

The Seller is neither obliged nor prepared to attend a dispute settlement procedure before an alternative dispute resolution entity.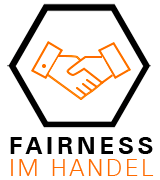 Mitglied der Initiative "Fairness im Handel".
Informationen zur Initiative: fairness-im-handel.de